Students entering our Kindergarten program must be 5 years old as of September 1st of the applied for academic year. 
In addition to the requirements for students in all grades, a Kindergarten applicant will participate in a screening at the beginning of the year.  This screening provides vital information for the teacher about the areas of strength and areas for growth for each student.
We work on Language Development that includes:
Building letter/sound automaticity
Developing word building and sound segmenting skills
Building strong sight word recognition
Guided and small group reading
We also work on building Math skills that includes:
Developing an understanding of number sense
Exploring number relationships
Building acknowledge of addition and subtraction operations
Exploring properties of two and three dimensional shapes
Understand the telling of time and measurement
A Typical Day includes the following:
Morning Work: Reinforce Previous Day Curriculum, Social and Emotional Learning
Prayer & Service: Integrating Faith and Compassion
Morning Meeting: Calendar Skills, Sight Words and Math Review
Math: Expressing Different Ways to Represent Numbers, Sorting and Organizing
Specials: Library, Music, Art, Technology and Physical Education
Language Arts: Letter Recognition and Formation, Phonics, Guided Reading Comprehension
Introduction to Content: Early Concepts of Social Studies and Science
Writing Workshop: Relationship Between Letters to Words and Words to Sentences
Outside Play: Learning How to Be a Good Friend
To learn more about the Kindergarten Curriculum please use the following links:
 Religion – https://www.hbgdiocese.org/wp-content/uploads/2012/04/Curriculum-By-Grade.pdf
Personal and Social – https://www.hbgdiocese.org/wp-content/uploads/2012/04/Kindergarten-personal-curriculum-2008.pdf
Math – https://www.hbgdiocese.org/wp-content/uploads/2012/04/Kindergarten-math-2008.pdf
 Language Arts – https://www.hbgdiocese.org/wp-content/uploads/2012/04/Kindergarten-Language-Arts-2008.pdf
Get to know our Kindergarten Teachers:
Mrs. Kelly Mastrogiovanni
Email: [email protected]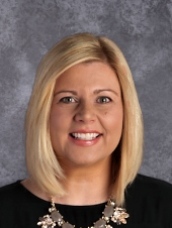 Hometown: Lancaster, PA
Education: Pennsylvania State University
(BS in Early Childhood Education)
Teacher at Saint Leo the Great School: 25 years
Favorite Saint: St. Francis of Assisi because of her love for animals
Everyone knows Mrs. Mastrogiovanni as Mrs. M! She developed St. Leo's first Prekindergarten program and was the teacher for 18 years. She moved to Kindergarten after that and absolutely loves it! She has a passion for teaching and believes her students should be actively involved in their learning. She feels they should be given many opportunities to make choices, express ideas, and grow in their faith.
When Mrs. M is not teaching she enjoys traveling, attending concerts, spending time with her family… and cheering on the Nittany Lions!
Some favorite Kindergarten activities: *Pirate Pajama Party, Rock & Roll Day, Western Wednesday, Hands-On-House Math Picnic, Happy Hair Day, Color Week, Funny Feet Day
Ms. Elizabeth Baak
Email: [email protected]
My Favorite Saint: St. Monica
Favorite Bible Verse: Jeremiah 29:11
Hobbies: board games, baking, puzzles, crafts
Ms. Elizabeth (Liz) Baak has been teaching at St. Leo the Great for six years. She has taught both Kindergarten and Pre-k while at St. Leo. She has also taught First Grade, Kindergarten, and Preschool in Texas and Louisiana, and worked as a paraeducator in Special Education for Lancaster-Lebanon IU13.
 Born in Vermont, raised in New Jersey, and educated in Pennsylvania, Liz has also lived in Texas, Louisiana, Nebraska, Ohio, and Connecticut. A graduate of Villanova University, B.A, (Go CATS!) and Holy Family University, M.Ed,, she is  passionate about  early childhood education and a positive first school experience.
 As a lover of animals of the stuffed variety, Ms. Baak has designated Tiny Tim as our class mascot. He travels home for the weekend to spend time with Kindergarten families. The kids love taking Tiny Tim on varied adventures and sharing his journal when they return to school.
 Each week we feature a letter of the alphabet in Kindergarten. We are able to incorporate phonics, science, handwriting, and religion by learning all about an animal that begins with our letter. We learn about a variety of saints, from Saint Andrew to Saint Zelie.
 Ms. Baak loves any excuse to wear jammies to school, so we always celebrate her birthday with a pajama day. In Kindergarten, we encourage learning in ways that are fun and memorable. We have some special days during the year to coordinate with our letters, such as, Rock and Roll Day (My favorite), Western Wednesday, Happy Hair Day, Funny Feet Day, and a Pirate Pajama Party.